Here's why I've disappeared for a while:
www.outsourcegroup.net
. I just launched another website and I'm kind of proud of the little newborn. It's over 50 pages -- quite a large size newborn website! I wrote all the content (except for stuff in the Insights section). I really had a lot of fun with writing the script for the visual tours and then choosing and working with professional voice talent to do the voice-overs. Ray Dise, my trusty right-hand man from Dell days headed up the development efforts. Woo hoo...
Oh yeah, we've moved into a new house. We couldn't quite our day jobs so there have been lots of late nights and work-all-weekends in the past month.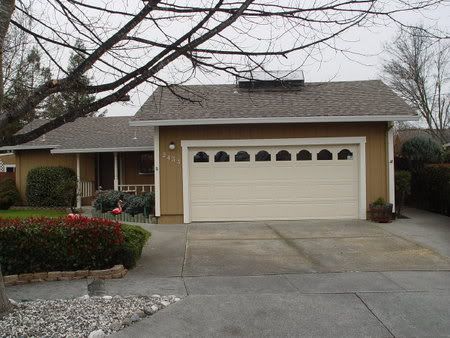 First, Gregory & I built shelves in the garage to move all our stuff from storage ...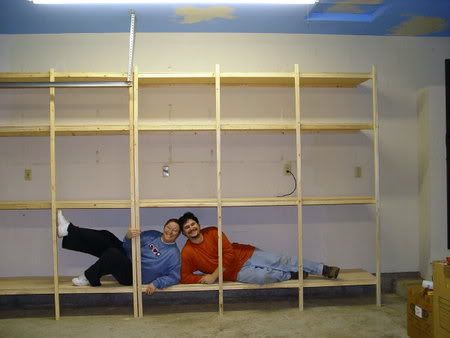 Gregory kept his good humor.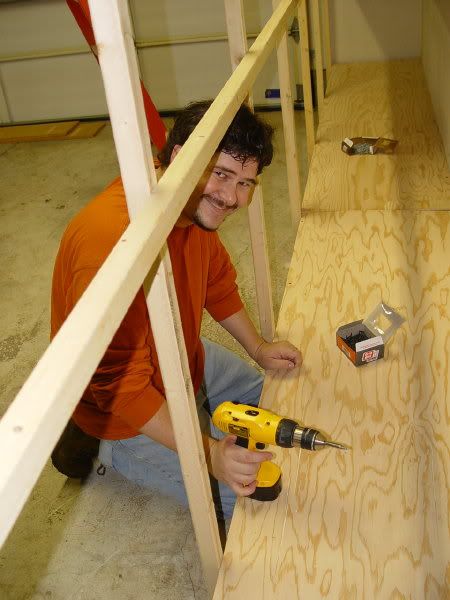 Then dad and I repainted (all the walls used to be pink!)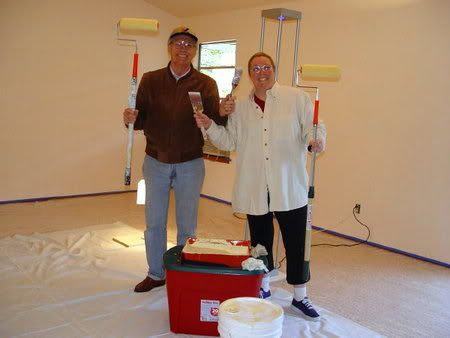 Here's the new "butter" and "buttercup" colors going up
Then I moved in my office & DSL and had the whole place to myself until we moved over the rest of the furniture last weekend.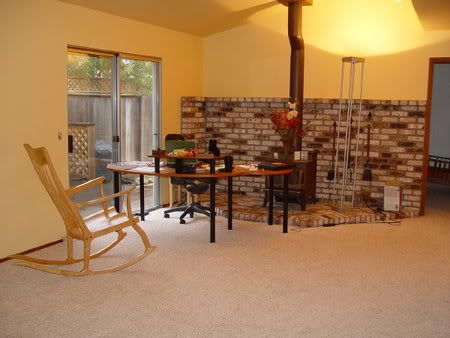 Much much cardboard still to unpack. Does anyone have a cup of sanity I could borrow?